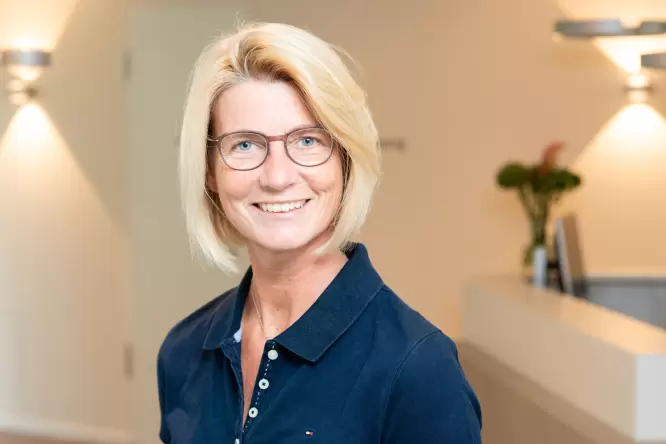 Dr. med. Iris Hesse
Attended medical school in Bochum, Bonn, Johannesburg (South Africa) und Munich.
She completed her internal medicine residency and her gastroenterology fellowship at the Klinikum Traunstein, where she worked for many years, culminating in the position the assistant medical director of the department of gastroenterology.
Joined Practice group Dres. Huber, Völker and Alcock in 2010.
She specializes in diagnostic and interventional gastroenterology, chronic-inflammatory bowel disease, contrast-enhanced sonography and nutritional medicine.