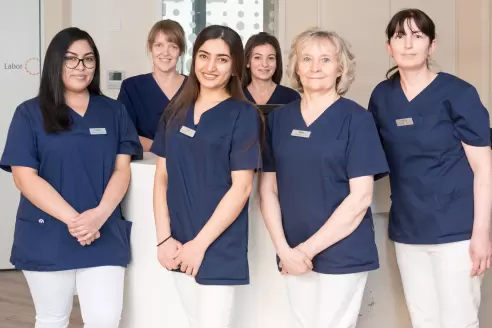 Indisponible: Our team at the reception and in the endoscopy department
Our staff is characterized by a high measure of expertise, experience and helpfulness.
The reception area is exclusively staffed by experienced professionals, who competently attend to all of your needs (picture left).
In our examination area your needs are cared for by a team of nurses and medical assistances who are specialized in endoscopy (picture right).
This increases the safety of the patient as well as ensuring close observance of the nursing aspects of our work.
We are also a training company for medical assistances.